a:3:{s:8:"keywords";s:0:"";s:11:"description";s:0:"";s:5:"title";s:56:"Cheap Parcel Delivery & Courier Services to Europe | WPS";}
Array
(
    [keywords] => 
    [description] => Need to send a parcel to the continent? Take a look at our great prices.
)

Compare Major Couriers,
Find the Best parcel
delivery prices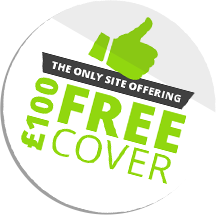 You are here:

Home
Lowest prices for parcel delivery to Europe
Back to news... 04 March 2011 Lowest prices for parcel delivery to Europe
If you're wanting to send a parcel to the continent, there will be tens upon tens of companies who want to deliver your parcel for you, often at a big price! At Worldwide Parcel Services, our prices are set to be as competitive as possible for international parcel deliveries. Whether shipping to France, or across the other side of the world, our prices remain low regardless.
What's more, our customer service is something we pride ourselves on too. We don't just do parcel delivery, we like to ensure you're happy from start to finish. Seeing a parcel arrive safe and sound, and on time, makes us as happy as it makes you, so we strive to make that happen time and time again. See our Testimonials page to see what we mean.
Take a look at some of our prices below to see just how much you could save for sending a parcel to Europe:
Parcel to France: From £9.99
Parcel to Germany: From £9.99
Parcel to Italy: From £11.99
Parcel to Spain: From £11.99
Parcel to Poland: From £11.99
Need to send something elsewhere? Then take a look at our Parcels to Europe page for a full list of countries we deliver to; or use our quick quote menu at the top of the page to find a quick and easy price.