×
Coronavirus (COVID-19)
We are still taking orders and our courier partners are delivering to your door to door services as normal. Find more about our response to COVID-19 click here.
Compare Major Couriers,
Find the Best Deal,
Book & Save!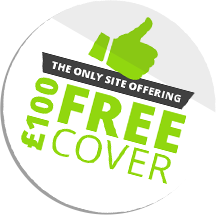 Parcel Delivery Speeds
At Worldwide Parcel Services, we offer one of the fastest international delivery services in the UK. Working with world renowned courier services like DHL, APC, City Link and others, our customers have come back to us time and time again, thanking us for our speedy approach to parcel delivery. Regardless of whether you are sending a parcel to France, USA, South Africa, Japan or any one of our 200+ worldwide destinations, we are sure you'll be pleased with our current estimated delivery times below.
Here is a rough guide to average delivery times for each continent from Worldwide Parcel Services. Please be aware, our estimated delivery time is based on the time between the fastest and cheapest service available. See below: