×
IMPORTANT
All road and air services are now operatting as normal.
Find more about our response to COVID-19 click here.
Compare Major Couriers,
Find the Best Deal,
Book & Save!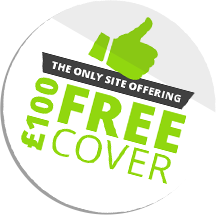 CONTACTING WORLDWIDE PARCEL SERVICES...
If you have a parcel query, please state your parcel invoice number when contacting us.
Email
email@worldwide-parcelservices.co.uk
Telephone

020 8310 1362

Opening hours:




Bookings can be made online on any day at any time.

Telephone Lines: 9.30am to 4pm

Lockdown update;


Email only from 21/12/20 to 08/03/21





Postal Address:

Worldwide Parcel Services Ltd
Unit 15 Glenmore Business Park
Castle Road,
Eurolink
Sittingbourne
Kent
ME10 3FX


Company No:

05635775
VAT No:

892847859.

Contact Form