Compare Major Couriers,
Find the Best Deal,
Book & Save!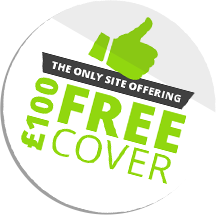 You are here:

Home
Cheap Parcel Delivery | Send Cheap Parcels | Worldwide Parcel Services
Cheap Parcel Couriers
Worldwide Parcel Services pride themselves on offering fast, cheap, and reliable courier services from the UK. Our quick-quote feature gives you the chance to instantly compare prices for parcel delivery from reputable courier companies such as DHL, Interlink, Express, AMI, UPS and DPD!
When you book online with WPS, you can find cheap parcel courier services from across the UK, simply compare, select the best deal for you, book and save!
Features of Our Cheap Worldwide Parcel Delivery Service
Here at WPS, we help you to find the best cheap parcel provider for your unique parcel. Whether you need a standard courier service for an everyday delivery, a super-quick same-day delivery, or you need your item signed for at it's destination, our range of delivery services makes finding and booking your delivery easier than ever.
Some of the key features of our excellent parcel services include:
Parcel forwarding - forward a parcel from the UK to more than 110 international destinations
Trusted couriers - we work with only reputable and cheap parcel couriers
Door to door or drop off delivery services - flexible options to suit you
Full origin to destination tracking - see exactly where your parcel is
£100 free cover - to compensate you in the event of damage or loss
Shopping cart integration - connect your website cart to WPS for efficient deliveries
CSV upload - need to send a lot of parcels? Bulk upload to WPS to save time and hassle!
We can even offer fast delivery with our WPS 24hr Next Day service, depending on the type of delivery and destination chosen
What Cheap Courier Companies Do We Work With?
As the number of self-employed couriers has grown and the general cost of courier services has decreased, affordable couriers are now more widespread than ever.
However, cheaper doesn't need to mean lower quality services - these courier offerings of cheap parcel services through WPS come with outstanding levels of service, as our excellent Trustpilot reviews show.
WPS helps make finding the best price and your preferred courier easier than ever. As we partner with leading parcel companies and reputable couriers, you can rest safe in the knowledge that if you're looking to post a parcel cheap, the service will be of the highest quality.
We work with DHL, Interlink Express, AMI, UPS, and DPD. Not only do we partner with leading parcel companies to get your items delivered on time, but our easy to use parcel service, postal tracking and excellent customer care means you can sit back and relax as your parcel is delivered right where it needs to be.
What Can I Send Through Cheap UK Couriers?
Provided your item isn't on our prohibited items list (found here), at WPS you can send a parcel cheap up to 500kg by road using our quick quote section, or up to 300kg if you're using our air services.
If you have anything heavier, just send us an email at [email protected] with your dimensions and weight and we'll get back to you with a quote.
We can send parcels up to 1 tonne, for more information see our heavy parcels page.
I Need to Post Lots of Parcels & Want Cheap Parcel Postage - Can You Help?
Yes! At WPS we know our customers want to be able to send lots of parcels at once, that's why we have our CSV import tool. Simply upload a CSV containing your parcel and delivery information and find the best cheap parcel courier for your items.
Do You Provide Cheap International Parcel Postage?
Yes! Cheap international parcel postage is our speciality. WPS ship worldwide to more than 110 countries, and we passionately believe that you should have access to the best rates possible on your delivery, regardless of where you are shipping to.
We can ship to Germany from just &pound15.95, France for just &pound15.95, Italy from &pound16.95 and more besides. Whether you want to send a parcel to Australia, Germany, China or even to the UAE, simply enter your parcel origin and destination, and we'll provide you with the best prices!
Make sure you take a look at our FAQs for information on our cheap worldwide parcel delivery service, and any restrictions that may affect your postage.
Prices for sending a 50kg parcel to
loading...