Compare Major Couriers,
Find the Best Deal,
Book & Save!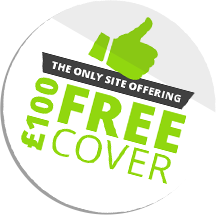 Our Latest Reviews

Great 8.9 out of 10

2035 Trustpilot Reviews
Trust Pilot offers consumers an open review system, sharing online purchasing experiences creating a trust-ranking system for current and potential customers.
In this section you will find a wide range of reviews on cheap parcel delivery to worldwide destinations from Worldwide Parcel Services.

Recommended, great service to Spain.
Got my large parcel collected as arranged and delivered to Spain 3 working days later as arranged. Would definitely use WPS again.

Top service for European parcel delivery
I very rarely sing the praises of a courier as so many of them take longer than promised, take insufficient care of the consignment and their tracking falls short of the real time expectations one has. However, I sent 2 packages with Worldwide Parcel Services, one to Spain, the other to Italy, and I have only praise. First up, the cost was less than Royal Mail and much less than the other better known courier names. The parcels were collected on time and I was able to track every step of the way; no lag, no black holes. I think end-to-end, the consignments took little more than 3 days, far better than the time it can take for a UK parcel to be delivered. This was a very good value, joined up service which I will undoubtedly use again.

Great service
Reasonable rates. quick deliveries and customer service very helpful & professional

Always a good helpful company
Always a good helpful company. Reasonable prices aswell

Good service
The driver collect early in the morning and the parcel arrived to the destination very quickly in good condition

Great Service
This is a well priced, fast, safe, and efficient service. I have sent parcels between Scotland and France on numerous occasions and never been disappointed.

Always been delighted with the service
Always been delighted with the service. Only experienced one delay when a fail to deliver card wasn't left and said it had been. All sorted very quickly and extremely politely

excellent job for very good rates
excellent job for very good rates, don't stop.

EXCELLENT
Very fast and reliable service

A great service
A great service – always delivers!