Compare Major Couriers,
Find the Best Deal,
Book & Save!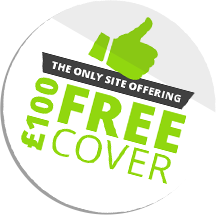 Our Latest Reviews

Excellent 9 out of 10

2398 Trustpilot Reviews
Trust Pilot offers consumers an open review system, sharing online purchasing experiences creating a trust-ranking system for current and potential customers.
In this section you will find a wide range of reviews on cheap parcel delivery to worldwide destinations from Worldwide Parcel Services.

Textbook courier
Textbook courier

so far so good
so far so good ! im pleased with you services

Excellent
Excellent service

From Portsmouth to the USA
I took my parcel to a convenient drop off point on the 17th December and was told it would be collected the next day for delivery to my son in Florida. I'm not sure when it was delivered but it was definitely there in time for Christmas, amazing! Excellent service!

Esed this Courier few times now and it…
Esed this Courier few times now and it delivered well all our parcels in a good time.

Service made easy
Service made easy, also has great tracking

First time user and very impressed.
First time user and very impressed. collection and delivery both very quick. friendly service,highly recommended.

Thank you!!
They helped me on dealing with DHL and spotted a mistake that found my boxes. Thanks Lyndsay!!

Excellent service
Excellent service, I've used worldwide parcel services many times to send parcels across Europe. Tracking is very easy and informative and the parcels arrive promptly.

Efficient, excellent with communications and very quick delivery.
Collected on time, comprehensive tracking and delivered to Pula on the fourth day. All better than I expected.