×
Coronavirus (COVID-19)
We are still taking orders and our courier partners are delivering to your door to door services as normal. Find more about our response to COVID-19 click here.
Compare Major Couriers,
Find the Best Deal,
Book & Save!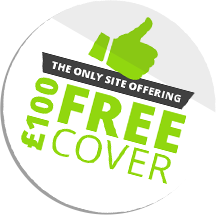 Parcel Forwarding in 4 Simple Steps
Worldwide Parcel Services offers UK parcel forwarding services from the UK to over 200 destinations worldwide. If you live abroad you might find that some UK companies will only deliver within the UK. Using our freight forwarding service, you can use us as your UK delivery destination and then we can ship internationally to you! It doesn't matter if you're company, individual or an infrequent user, we can deliver for you at a great price!
For example, if you need to send a parcel to New Zealand or want to purchase from a store or website in the UK, only to get all the way to the checkout to discover that they only deliver to the mainland UK, then we can help!
Simply get a quote from us today online by entering the weight, size and destination country of the packaged item. If you are happy with the price, complete your purchase and put us down as the delivery address for the shop to ship the item to. Then once the item arrives here we can ship it to you. It really is that simple!


We can ship items from 1 kilo up to 500 kilos in weight and sizes up to 300cm in length (240cm road service). For enquiries/quotes please email email@worldwide-parcelservices.co.uk.
Unlike most large freight forwarding companies, we do not require that you make a minimum number of orders or that you must be a company. Individuals ordering individual items are welcome to use our service.
Step 1
Locate the item or items you wish to purchase and take note of the dimensions and weight...
Step 2
Obtain an instant quote from our website by providing us with these details...
Step 3
Complete your item purchase and use our depot address as the delivery address...
Step 4
Book your shipment on our site for onward delivery to you, wherever you are!