×
IMPORTANT
All road and air services are now operatting as normal.
Find more about our response to COVID-19 click here.
Compare Major Couriers,
Find the Best Deal,
Book & Save!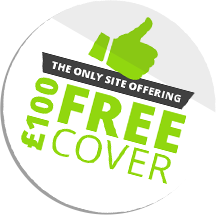 You are here:

Home
Europe

Parcel to Europe
Europe is one of the most popular destinations for parcel deliveries. With so many great countries in the region, it is easy to see why it is such a popular destination for parcel here at Worldwide Parcel Services. Although it is the second smallest continent by surface area.

We are able to offer cheap postage to Europe - send a parcel to all corners of the continent. Whether it's sending a parcel to Belgium, France or as far as Greece we will be able to deliver your parcel. Our international delivery prices have been noted as one of the best in the market by MoneySavingExpert. WPS only works with major parcel delivery couriers so that our customers are getting the best possible services for the lowest possible price. Our couriers include DHL, Interlink and UPS.

The reason we are able to offer such cheap services is because we are a discount courier service. This means that we send parcels in bulk so we are able to get discounts that are not normally available to regular customers .

Customs & Duty When Sending to Europe
It's important to know that each country in Europe will have their own import procedures and laws so please adhere to our restricted and prohibited items before you send your goods with Worldwide Parcel Services.
Free circulation applies to parcels which are being shipped between one EU country and another EU country, and they will not be subject to customs clearance.
Any parcels which are sent to a non EU country will be subject to local custom authority's customs clearance.
Please check with the country you are sending to local custom authorities before sending you parcel.

Help and Advice When Shipping to Europe
Will my parcel be subject to clearance?
If you are sending from EU to EU countries, no, please see our customs & duty page.
What is the average parcel delivery time to a European Country?
Roughly between 1 - 5 days depending on what service you choose and distance of country.
What are your most popular European destinations?
Germany, Spain and France.