×
Coronavirus (COVID-19)
We are still taking orders and our courier partners are delivering to your door to door services as normal. Find more about our response to COVID-19 click here.
Compare Major Couriers,
Find the Best Deal,
Book & Save!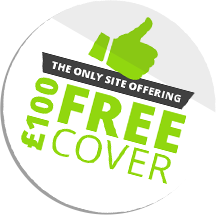 Parcel Tracking
AMAZON CUSTOMERS - PLEASE NOTE WE'RE NOT CONNECTED WITH AMAZON'S DELIVERIES - PLEASE DO NOT CONTACT US REGARDING THIS
Track your parcels simply and easily at Worldwide Parcel Services - just click here and enter your invoice reference into the field which is displayed, and click 'Track Parcel' - your parcel's location and history will be detailed on the following page.
Please Note:
It is not possible to track a shipment until it has been collected from you.
A parcel can take up to 24 hours after its been collected for any tracking history to appear.
Most parcels go through our Worldwide Parcel Services sorting hub in Belvedere, London, before being shipped abroad.
Deliveries are typically between 8am and 6pm depending on the courier - However we are unable to provide an exact or estimated time of delivery during the day.
Please enter your Invoice Number (starting with WPS_W...) below to start tracking your parcel: