Compare Major Couriers,
Find the Best Deal,
Book & Save!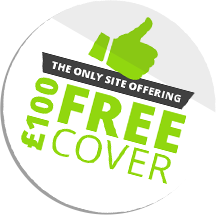 Our Latest Reviews

Excellent 9 out of 10

1970 Trustpilot Reviews
Trust Pilot offers consumers an open review system, sharing online purchasing experiences creating a trust-ranking system for current and potential customers.
In this section you will find a wide range of reviews on cheap parcel delivery to worldwide destinations from Worldwide Parcel Services.

Brilliant
Brilliant, fast no hassle service. Highly recommend the company to every one who need a professional, no complication service.

Very satisfied with the service
Very satisfied with the service

5 * Service Every Time
Great service, never fails to deliver or collect for that matter. We use them for all our international deliveries. Highly recommended.

Collected on time and delivered…
Collected on time and delivered promptly - what else can you ask for. this was a U.K. delivery but previous shipment to Europe have also been faultless.

I would happily use WPS again
I would happily use WPS again. They have very competitive prices and they picked up & delivered my parcel from London to Auckland (New Zealand) in a very timely manner. if I had to suggest a minor critic, it would be nice to have a specific time frame of when the parcel was to be picked up. For example: Between 2-4pm as oppose to 'Between 9-5pm'. Thanks for your service

I can not fault their service it's First Class
I can not fault their service I used them for the first time in September to send a parcel to Western Australia picked up on Monday afternoon and my son received it Thursday afternoon. This year I was not organised at all for Christmas and had not sent their parcel which I normally send at the start of December via the Post Office I have to keep it under 2kg with them because as soon as you go over 2kg the price will double in price. I was a bit worried because I did not send it until Monday 17th December collected around 4.30 pm it was 3kg price was NOT MUCH MORE than I normally pay sending a 2kg by post which takes about 3 weeks. I had a text around 6am our time on Thursday 20th December to say it had been delivered this was fantastic as with all Christmas parcels being delivered and you can keep track where it is. I will always use Worldwide services from now on to send my parcels to Australia. First Class Service by them.

Good Service
Very good price and got my parcel to Germany in good time with tracking.

My first choice for sending international parcels
Excellent value way to access a UPS or DHL quality service at cheaper than Royai Mail prices.

Highly recommend
Highly recommend. Have used numerous times very successfully

Fantastic service
Fantastic service. So simple to describe what you are sending and arrange a date for pick up. So much cheaper and quicker than Royal Mail, with the added tracking service that it keep very up to date.