×
Coronavirus (COVID-19)
We are still taking orders and our courier partners are delivering to your door to door services as normal. Find more about our response to COVID-19 click here.
Compare Major Couriers,
Find the Best Deal,
Book & Save!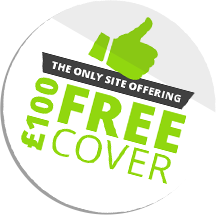 Our Latest Reviews

Great 4.6 out of 5

2561 Trustpilot Reviews
Trust Pilot offers consumers an open review system, sharing online purchasing experiences creating a trust-ranking system for current and potential customers.
In this section you will find a wide range of reviews on cheap parcel delivery to worldwide destinations from Worldwide Parcel Services.

Excellent service
Excellent service

Very easy to deal with
Very easy website. Great pick up and delivery

Fantastic service
Fantastic service, very efficient trackable service that arrived on time. I will definitely use again should the need arise.

Fast delivery, great service
Fast delivery, flexible service, very good prices. The guy who came to pick up my parcel was super strong haha

Very quick delivery ans package arrived…
Very quick delivery ans package arrived safely - very pleased

I have been sending parcels to Spain…
I have been sending parcels to Spain and Eire (some of high value) for over eight years and never had a problem, damage etc. I would recommend this service to anybody.

Efficient service.
Efficient service.

Happy to say yet another shipment…
Happy to say yet another shipment delivered, no hassle, just first class service as always. Thank you

Great service parcel delivered on time…
Great service parcel delivered on time three days. Will definitely use WPS again

Excellent service
Excellent service