a:3:{s:8:"keywords";s:0:"";s:11:"description";s:153:"Our new website is now live and ready for you to order your parcel delivery to one of our 200+ worldwide destinations, using the trusted courier partners";s:5:"title";s:59:"Worldwide Parcel Services -   New Worldwide Parcel Services";}
Array
(
    [keywords] => 
    [description] => Our new website is now live and ready for you to order your parcel delivery to one of our 200+ worldwide destinations, using the trusted courier partners
)

Compare Major Couriers,
Find the Best parcel
delivery prices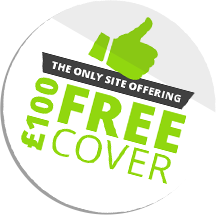 You are here:

Home
Welcome to your new Worldwide Parcel Services
Back to news... 13 November 2014 Welcome to your new Worldwide Parcel Services
We would like to welcome you to your brand new home of cheap parcel delivery. Our new website is now live and ready for you to order your parcel delivery to one of our 200+ worldwide destinations, using the trusted courier partners we have worked with for years, earning discounts to pass on to you for the cheapest international parcel delivery in the UK.
Our new website is now fully mobile ready, meaning you can use WPS anywhere and everywhere. Our new site allows you to make parcel orders with ease on your phone or tablet, adjusting elements, menu and content to the size necessary for your device, meaning an easy process wherever you are.
All of the features which were available at WPS have been revamped for the new site. Tracking is made even easier with our new site, as well as a new
help section
available with important
FAQ
pages for customers before sending a parcel.
We have also introduced a new range of continent pages at Worldwide Parcel Services, detailing a range of new content and information for
Europe
,
Asia
,
Australasia
,
North America
,
Central & South America
and
Africa
. These new pages include a go-to list of all countries within the region, including maps, customs & duties, FAQ's and contact forms.
What's more, we are having a special 10% off discount on all parcels booked before midnight on Sunday 16th November 2014 to celebrate the launch with our customers. Simply enter the promo code LAUNCH10PC at the checkout phase of your order to receive the discount.
All here at Worldwide Parcel Services hope you find our new site easier to use, informative and still the number one place to come for cheap parcel delivery. If you have any questions you would like to ask about the new site, please do not hesitate to contact us on 020 8310 1362 or at
[email protected]
today.