×
IMPORTANT
All road and air services are now operatting as normal.
Find more about our response to COVID-19 click here.
Compare Major Couriers,
Find the Best Deal,
Book & Save!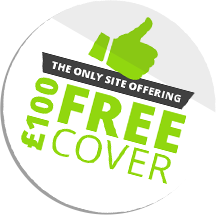 You are here:

Home
Sending Heavy or Large Parcels? Not a Problem for Worldwide Parcel Services
Back to news... 19 March 2014 Sending Heavy or Large Parcels? Not a Problem for Worldwide Parcel Services
In the case of such heavy parcels, customers should however be aware of some regulations that govern large parcels in your country as well as those in other destinations. Heavy parcels will be likely sent via surface mail, and if this the case the parcel will be passing through various countries en route to its destinations. In this case, you'll need to make sure the parcel complies with all of the relevant countries parcel regulations with regard to its weight. If you don't do so, you may find yourself facing a personal injury claim from another country if someone tries lifting a heavy parcel that is not marked correctly.
Customers should also take care when storing heavy parcels. Accidents tend to occur due to common sense being ignored. Common sense should tell people that heavy or large parcels should always be stored as low as possible – this has not been the case in the past, unfortunately.
In the height of the bad weather throughout the UK, Worldwide Parcel Services is doing its utmost to keep deliveries and imports to the UK on time, with excellent service in mind throughout. Customers will be able to track their delivery throughout poor weather conditions with the online parcel tracking section available online today.