Compare Major Couriers,
Find the Best Deal,
Book & Save!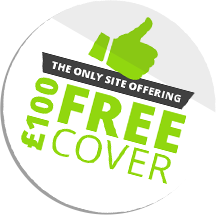 You are here:

Home
Sending Heavy or Large Parcels? Not a Problem for Worldwide Parcel Services
Back to news... 19 March 2014 Sending Heavy or Large Parcels? Not a Problem for Worldwide Parcel Services
You may think that sending heavy parcels could be a tricky problem. You may think it isn't feasible to send a parcel up to 500kg's in weight. Well, you'd be wrong, because Worldwide Parcel Services can offer delivery on any parcel between 1 and 500kg to almost any destination worldwide.
Regardless of a few regulations, customers simply should proceed with booking a parcel like it was any weight. Just adjust the weight in our quick quote menu and send to countries in
Europe
,
Asia
,
North America
and other worldwide destinations.
In the case of such heavy parcels, customers should however be aware of some regulations that govern large parcels in your country as well as those in other destinations. Heavy parcels will be likely sent via surface mail, and if this the case the parcel will be passing through various countries en route to its destinations. In this case, you'll need to make sure the parcel complies with all of the relevant countries parcel regulations with regard to its weight. If you don't do so, you may find yourself facing a personal injury claim from another country if someone tries lifting a heavy parcel that is not marked correctly.
A good example would be
Australia
– a country which has some of the toughest import and delivery regulations worldwide. A lot of our customers send to Australia on a daily basis and a parcel that exceeds 55kg needs to be marked, clearly. A team lift will then be required to lift the parcel, and the operatives will be require to provide appropriate equipment to both lift and move the parcel without causing injury to themselves or anyone else.
Customers should also take care when storing heavy parcels. Accidents tend to occur due to common sense being ignored. Common sense should tell people that heavy or large parcels should always be stored as low as possible – this has not been the case in the past, unfortunately.
In the height of the bad weather throughout the UK, Worldwide Parcel Services is doing its utmost to keep deliveries and imports to the UK on time, with excellent service in mind throughout. Customers will be able to track their delivery throughout poor weather conditions with the online parcel tracking section available online today.