×
IMPORTANT
All road and air services are now operatting as normal.
Find more about our response to COVID-19 click here.
Compare Major Couriers,
Find the Best Deal,
Book & Save!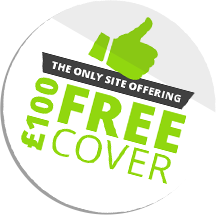 You are here:

Home
The Importance Of Parcel Tracking
Back to news... 15 June 2012 The Importance Of Parcel Tracking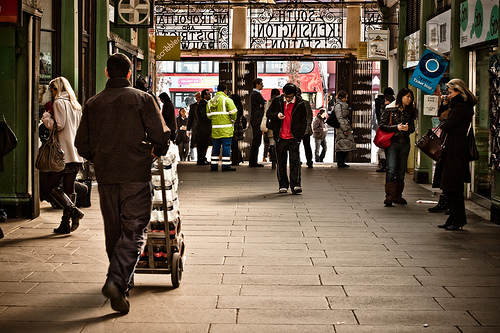 When it comes to sending parcels, other than standing in a long queue at the Post Office, there can be little more annoying than losing a parcel in transit. Indeed if you currently send all of your parcels with the Post Office and use any other form of shipping other than their "Special Delivery" service; then whilst you may have proof of posting, you will have no way of tracking your parcel in transit.
This means that if your parcel goes missing in transit then you have no idea as to where it is, and proof of posting means just that, it does not mean guaranteed delivery. Many people do not realise this and think that there parcel will get to its destination safely, and indeed the majority of the time it does, however if your parcel is late arriving at a client, it can then be critical to your business to find out where the parcel actually is. Failing to be able to do this could lose you a client very easily, particularly if it never turns up – being able to claim the cost of your parcel back could be inconsequential.
So if you are wanting to keep track of your parcels then you would be far better to use a parcel courier like us at Worldwide Parcel Services, rather than the Post Office Along with constant parcel tracking, you'll also have the advantage that they come to you to pick up your parcels, saving you time instead of having to wait to drop off goods. This is because the majority of parcel couriers in the UK have GPS tracking devices on their vans. All of the parcels going on to each van are scanned on and off the van by the operator, as they are loaded on and then delivered. This means that the parcel courier knows exactly which parcels are on which vans, and as the vans have GPS on them they know exactly where your parcel is to within a few feet.
Many operators now even use scanners, which have GSM technology in them, meaning they feed back real-time data as to when a parcel has actually being delivered. This allows the parcel courier to even be able to email you the minute your parcel has been delivered and even who has signed for it.
This level of tracking also means that a good courier will be able to provide you with an online system that you can type your tracking number in to, to be able to see exactly where it is, on a map, in real-time. So if you need accurate parcel tracking then use a parcel courier.
Book today with WPS, where all deliveries include tracking from start to finish; allowing you to see the location of your parcel at any given moment.
Image is courtesy of Garry Knight.