a:3:{s:8:"keywords";s:0:"";s:11:"description";s:0:"";s:5:"title";s:0:"";}
Array
(
    [keywords] => 
    [description] => Currently, delivery services are operating as normal although there may be some localised issues due to staff shortages caused by illness.
)

Compare Major Couriers,
Find the Best parcel
delivery prices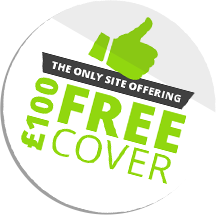 You are here:

Home
Corona Service Update
Back to news... 19 March 2020 Corona Service Update
Currently, delivery services are operating as normal although there may be some localised issues due to staff shortages caused by illness.
Many of the couriers have PDT's and you would usually sign on the screen of these. Some drivers will do this for you if you ask but if you do sign on the screen please follow Government guidelines and wash your hands thoroughly immediately afterwards.
Some of our office staff are now working from home so with reduced staffing levels in the office we have cut phone answering times from 9.30am to 4pm to 9.30am to 3pm. We are still monitoring emails as normal and you will receive replies to your queries in the usual speedy manner.