×
IMPORTANT
All road and air services are now operatting as normal.
Find more about our response to COVID-19 click here.
Compare Major Couriers,
Find the Best Deal,
Book & Save!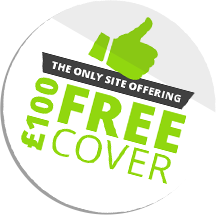 You are here:

Home
10% OFF for Students
Back to news... 21 February 2019 10% OFF for Students
Are you a student? Finding it expensive to ship items back home? SAVE MONEY and Compare prices with us!

Student coupon - student10 - valid until 31st May 2019.

PLEASE NOTE: This discount is only valid for first time buyers, you MUST supply a valid university email when registering or your order process may be delayed/declined.