a:3:{s:8:"keywords";s:0:"";s:11:"description";s:79:"Customs duties on parcels into Indonesia depend on which country they come from";s:5:"title";s:59:"Worldwide Parcel Services - Customs On Parcels To Indonesia";}
Array
(
    [keywords] => 
    [description] => Customs duties on parcels into Indonesia depend on which country they come from
)

Compare Major Couriers,
Find the Best parcel
delivery prices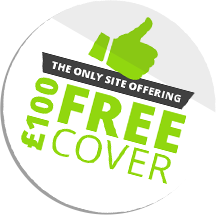 You are here:

Home
Sending A Parcel to Indonesia
Back to news... 17 August 2011 Sending A Parcel to Indonesia

Customs duties on parcels into Indonesia depend on which country they come from as the country has negotiated a number of Free Trade or Preferential Trade agreements with other countries or groups of countries. Firstly the ASEAN group of countries which is a South East Asian group consisting of Thailand, Indonesia, Singapore, Malaysia and the Philippines have agreed a system of preferential customs duties which started from their normal levels and will reduce to zero by 2012.
There is also a preferential agreement with the ASEAN Countries and China to bring in reduced duties and there are also agreements for preferential duties for products from Japan and Korea. Typically all goods whether on preferential rates or standard rates are charged duty on the cost of the product estimated by the Indonesian customs authorities according to 6 different systems dependent on the product, this is then added to the cost of freight and the cost of Insurance (CIF). The products are classified according to the International HS coding system which gives a 6 digit number which is universal in most countries except that as in many countries they add a variation which in the case of Indonesia adds 4 more digits to make a 10 digit number.
The duty rates depend on the product but the percentage standard rate for that product is multiplied by the CIF value. The next duty is V A T which is charged at a rate of 10% of the CIF rate plus the customs duty charge. The final tax is an income tax according to Article 22 which charges tax at a rate of 2.5% of the CIF rate plus customs duty for an API holder (this is a local registered identity number) and 7.5% for a non API holder. This system covers most of the goods but there are some goods, which are classified as Luxury Goods, and the customs duties on these products are much higher.
Firstly they must be imported on a Special Identity Number and then the duties are levied at rates anywhere between 10% and 75% of the CIF value. This is to protect the local industries against unfair competition and to reduce the number of imports coming into the Country. It should be noted that all documents should be in Indonesian and English languages and the documents must be presented with 8 hours of the plane parcel arrival or a 10% penalty will be added.