a:3:{s:8:"keywords";s:0:"";s:11:"description";s:147:"The shipping of parcels to South Africa have to meet several requirements very similar to many other countries, but with some important variations.";s:5:"title";s:50:"Worldwide Parcel Services - Parcel To South Africa";}
Array
(
    [keywords] => 
    [description] => The shipping of parcels to South Africa have to meet several requirements very similar to many other countries, but with some important variations.
)

Compare Major Couriers,
Find the Best parcel
delivery prices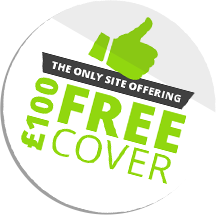 You are here:

Home
Sending A Parcel To South Africa
Back to news... 18 July 2011 Sending A Parcel To South Africa

The shipping of parcels to South Africa have to meet several requirements very similar to many other countries, but with some important variations. If you need any information then the people to contact are the South African Foreign Trade Organisation (SAFTO), Po Box 782706, Sandton 2146, South Africa, tel no. 011 883 3737. South Africa has a tariff schedule organised on the Harmonised system of numbers which is the International classification scheme for all products, so if you ship regularly you will be familiar with the system.
Probably the first thing to realise is that you often require a permit to import your parcels into South Africa. The permit is required if you are importing things such as used equipment, consumer goods such as foodstuffs, clothing, fabrics, footwear and books, wood, paper, motor and aviation fuel, refined petroleum products and other industrial products and materials imported as original equipment for motor vehicle manufacture. Contact South Africa customs and they will advise on permit requirements and how to get them supplied. You will also need a certificate of origin of the goods to ensure that customs know where the products originated from.
South African Customs tariffs range from 0 to 45 % and all duties are assessed on the customs assessment value, which may not be the same as the supplier's valuation. They also put an import surcharge on certain goods. Basically on agricultural goods the surcharge is 0 %, for computer software, aircraft, vehicles appliances and other similar goods the extra surcharge is 15 %. Luxury goods are very heavily surcharged at a rate of 40 % for such goods as televisions, tape recorders, video machines, antiques and jewellery.
All the normal documents are required such as:
A commercial invoice, which covers the cost of the goods, charged to the importer and also the cost of the transport onto the ship.
Bill of Lading
Insurance documents
Packing list
At least 3 copies of the invoice should go forward to the importer prior to the goods arriving.
A local agent in South Africa to import the product is not required by law or customs office, but they are highly recommended, they can short circuit a lot of problems and are available to go on site when the goods arrive. There are so many different ways of importing either through an agent or distributor or wholesalers or dealers.