a:3:{s:8:"keywords";s:0:"";s:11:"description";s:62:"Here is guide to avoid shipping restricted or prohibited goods";s:5:"title";s:57:"Prohibited Shipping Items and Goods - A Short Guide | WPS";}
Array
(
    [keywords] => 
    [description] => Here is guide to avoid shipping restricted or prohibited goods
)

Compare Major Couriers,
Find the Best parcel
delivery prices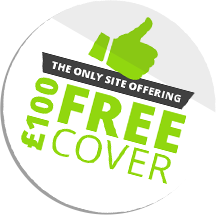 You are here:

Home
Prohibited Shipping Goods
Back to news... 11 July 2011 Prohibited Shipping Goods
Of note is that if you are wanting to ship something that is classed as a prohibited item by air or land, or are importing to the UK, is that it is always deemed to be outside the parcel couriers' terms of carriage. This means that if you send one of items below via a parcel courier then delivery is not guaranteed, the item is not insured whatsoever, and you are liable for any problem that may arise as a result of shipping it.
You will also find if you ship such an item that you will be liable for any surcharges, payments for delay or even compensation, or International fines.
This could mean that if you shipped a prohibited item abroad and the van or airplane was stopped at customs the whole cargo could be put in quarantine and you would be liable not only for the cost of any delay caused to the parcel courier, which would be substantial, but in the even the entire couriers load was confiscated you could find yourself liable for the whole amount, and to say the least it would be not even worth picking up the phone to your insurance company to see if you could claim.
In general the list of prohibited goods in most countries is fairly similar with the following being recognised pretty much internationally:
Alcohol or Tobacco (Without a licence)
Non-domesticated animal skins unless a licensed trader.
High value items such as gold or antiques of any form.
Any dangerous goods or hazardous materials – these will vary from country to country, and what is acceptable to send from one country, may not be acceptable to be received by another.
Firearms or explosives without a licence (Note : All explosives have to be shipped by Sea)
Ivory of any form.
Any live animals unless they have been approved for transport and in a suitable container by the airline.
No liquids or toner cartridges due to potential terror threats to airplanes.
Money, bonds or such negotiable equities including pre-paid credit cards, all due to potential money laundering.
However be aware that some countries have their own specific import laws, where items may or may not be acceptable - for example if you are looking at sending a parcel to USA, the USA has slightly different import rules to those mentioned above, so it's always best to check beforehand!