a:3:{s:8:"keywords";s:0:"";s:11:"description";s:140:"When it comes to shipping parcels then you do need to take some simple things into account when it comes to the best way to package parcels.";s:5:"title";s:46:"Worldwide Parcel Services - Our Packing Advice";}
Array
(
    [keywords] => 
    [description] => When it comes to shipping parcels then you do need to take some simple things into account when it comes to the best way to package parcels.
)

Compare Major Couriers,
Find the Best parcel
delivery prices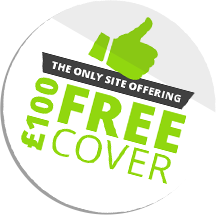 You are here:

Home
Parcel Packing Advice
Back to news... 13 June 2011 Parcel Packing Advice
When it comes to shipping parcels then you do need to take some simple things into account when it comes to the best way to package parcels.
A badly packed parcel done in a hurry is not really acceptable to send out to a customer. When packing a parcel always think of how you would feel if you received it.
Would you be happy with the way it arrived packaged? If you look at if when you have finished packing it and the answer to that question is no, then take it out and start again.
Also when packing a heavy parcel of more than a certain number of kilogrammes then you will have to ensure that the parcel is labeled with "Heavy goods" stickers and be clearly marked "Weighs more than X amount of kgs". This requirement is because that in many countries there now exist legally enforced manual handling limits whereby a parcel over a certain weight has to be lifted by two people or equipment made available to help lift it.
Always make sure that you are using the right packaging for your parcel. As an example a heavy parcel, or one that is going on a longer journey abroad may need to be packed in a sturdier double walled cardboard box and secured with re-enforced packing tape.
Whilst you should avoid what we'd call packaging overkill, it is always better to use too much packaging than too little.
The key thing is to use the right packaging for the job. As an example delicate items should be wrapped in bubble tape prior to being placed into a nest of foam chips in a box, this will prevent scratches in transit.
Also always use the right sized cardboard box for packing your parcel in as using the wrong size box is not good practice. If the box is too big you end up paying more in parcel carriage costs, yet if it is too small then you may risk damage to the parcel.
It is also good practice to check that if you are sending the parcel abroad that you have completed all of the relevant customs paperwork, and most importantly checked who is due to pay any import taxes in the country you are sending it to. This will ensure that your parcel delivery goes smoothly. If in doubt when sending a parcel abroad then our advice would be to get in touch with us, where one of our friendly customer service team will be able to guide you in the right direction.