a:3:{s:8:"keywords";s:0:"";s:11:"description";s:137:"It is very interesting to examine the role that customs play in the parcel business. Every one of them seems to be an apparent minefield ";s:5:"title";s:55:"Worldwide Parcel Services - How Customs Affects Parcels";}
Array
(
    [keywords] => 
    [description] => It is very interesting to examine the role that customs play in the parcel business. Every one of them seems to be an apparent minefield 
)

Compare Major Couriers,
Find the Best parcel
delivery prices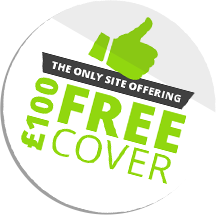 You are here:

Home
WPS - Custom Duties On Parcels
Back to news... 26 April 2011 WPS - Custom Duties On Parcels
It is very interesting to examine the role that customs play in the parcel business. Every one of them seems to be an apparent minefield and whilst most of the problems can be solved some do take an awful lot of effort and money. This is a never ending problem for the
parcel delivery
companies, not only for the obvious problems with customs duty collection but the other problems that come with different countries. The amount of uniformity in the world at times seems to be almost zero. There is very little uniformity in any of the tax systems on the amount of duty that is charged and the type of product that it is to be paid on. There are a myriad of different free trade areas, which are fine until you find out that there are a mass of exclusions on different products. Some of the duties are for tax purposes and some to protect the industries in certain countries, there are also some areas where it is prohibited to send certain goods and others where you have to jump through hoops to get the paperwork through.
In most cases the courier puts the onus on the parcel sender and recipient as this is the only way possible. A parcel sent from one country to another is usually received by customs and duties levelled and a demand for money sent to the recipient who pays the bill prior to delivery. There are places when it is levelled on delivery but not many. Very often the delivery company does get caught up in the problems as governments the world over push the delivery company as being in overall charge of the delivery process, and claim they should have applied due diligence before accepting and sending a parcel.
In some countries there is a charge by customs just for handling the goods, in Russia, Norway Croatia and Switzerland there is a £25 charge for each item regardless, and customs duties are placed on top of this bill. This makes parcel delivery extremely expensive to these countries and the sender does have to look at the viability of sending a parcel to this area, although bulk delivery does help a little.
The problems with customs can be so great through bureaucracy or other problems that parcel companies have stopped delivery. The countries that have the worst reputations for problems are Turkey, Nigeria and Ghana and it can be difficult and expensive to get parcels there.