a:3:{s:8:"keywords";s:0:"";s:11:"description";s:130:"Most parcel couriers can ship the majority of your parcels however there are a few exceptions which are classed as hazardous goods";s:5:"title";s:55:"Worldwide Parcel Services - What You Can And Can't Send";}
Array
(
    [keywords] => 
    [description] => Most parcel couriers can ship the majority of your parcels however there are a few exceptions which are classed as hazardous goods
)

Compare Major Couriers,
Find the Best parcel
delivery prices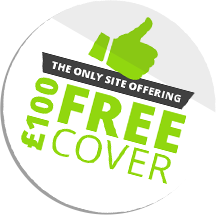 You are here:

Home
Know What You Can And Can't Send In A Parcel?
Back to news... 14 April 2011 Know What You Can And Can't Send In A Parcel?
Most parcel couriers can ship the majority of your parcels, be it nationwide or Internationally, however there are a few exceptions to this, which are classed as hazardous goods or dangerous goods.
And each parcel courier will have their own list of these and they may also vary from country to country. This in itself can bring about problems when you are shipping your parcels, as what may not be classed as hazardous goods in your country may well be in the country you are shipping them to.
This often results in confiscation, destruction of the goods, a fine or combination of all three. So always ask your parcel courier if you are in any doubt.
If not and this happens you may find yourself with the loss of the goods (Which you will not be able to claim on your insurance for) and then having to give your customer their money back.
They will as standard have a list of such hazardous goods that they cannot transport. However obviously hazardous goods are shipped around the World, and your local parcel courier will be able to advise you how to go about doing this, and may even sub-contract out the work to a specialist.
Always be aware though that more and more couriers are now requiring parcels to be open, so they can see the contents before they will accept to transport them. Check if your parcel courier requires you to do this each time, as having to open a sealed parcel can be both timing consuming and may damage the packaging beyond reasonable use.
Also be aware that the penalties for shipping hazardous parcels can be severe in the event of an accident your parcel of battery acid may cause serious injury or damage if it breaks open. If this happens the parcel courier will not be happy, and you may find yourself with a big bill, as well as a fine from your government.
If you ship or are planning to ship hazardous parcels then you would be well advised to find one in advance of shipping goods. There may be far more paperwork that you need to fill out, you may even have to insure the parcel separately. You may need to find a specialist parcel courier to help with this. For a full understanding of what you can and can't send via Worldwide Parcel Services, see our Prohibited Items list.
As well as this most hazardous goods have to have specialist packaging to ensure that they remain safe whilst in transit. Often metal trunk cases are used for this purpose being one of the most durable forms of packing a parcel.