a:3:{s:8:"keywords";s:0:"";s:11:"description";s:0:"";s:5:"title";s:39:"The Red Cross and Parcel Delivery | WPS";}
Array
(
    [keywords] => 
    [description] => A huge shipper of parcels, The Red Cross is a great example of an organisation sending thousands of parcels over the course of a year.
)

Compare Major Couriers,
Find the Best parcel
delivery prices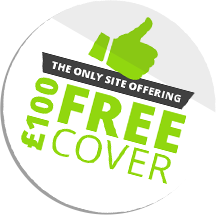 You are here:

Home
The Red Cross and Parcel Delivery
Back to news... 07 April 2011 The Red Cross and Parcel Delivery
In times of international trouble then the Red Cross is actually one of the largest shippers of parcels. Indeed they have been shipping food parcels since around the time of the First World War, shipping 400,000 food parcels, and around 40,000 clothing parcels in World War I.
These parcels were actually delivered direct to prisoner of war camps, and a typical food parcel might have contained: Corned beef, Tinned salmon, Jam, Soap, Tobacco, Tinned pork and beans as well as Tomatoes, Sugar and Coffee.
As well as this they included essentials such as toothbrushes and combs.
The clothing parcels consisted of thing as diverse as from socks to towels.
The food parcels were rotated each week with the idea being to provide the prisoners of war with some variety of food to aid keep them healthy.
The YMCA even supplied the American Red Cross with exercise equipment for the troops in the camp, almost making the war seem civilized.
They continued to supply food and clothing parcels to the troops who were held prisoner in the Second World War as well. However the food had improved even further with items such as chocolate, tea, cocoa powder and even a tin of margarine being included within the food parcels.
To put in context the scale of this operation, in World War Two over twenty million standard food parcels were sent out to troops by the British joint war associations and the Red Cross, including anything from medical equipment through to books and other recreational items.
In many cases certain valuable items in the parcels such as cigarettes became a trading commodity much like they are in prisons today. Often even being used to bribe the German guards.
The Red Cross also shipped many medical parcels including bandages and vital antiseptic cream, as well as simple plasters.
They still ship modern parcels to this day to conflicts and humanitarian causes all over the World. Indeed they virtually saved the elder citizens in Georgia when the Soviet Union collapsed.
Over the years these parcels have surely saved many tens of thousands of lives (with the recent Japan crisis being no exception), and often shipping such parcels was not easy with none of the parcel distribution networks or parcel couriers in place like we have today. One can only begin to imagine some of the logistical nightmares they faced then and today, with having to move such large volumes of parcels across hostile territories.