a:3:{s:8:"keywords";s:0:"";s:11:"description";s:0:"";s:5:"title";s:43:"How eBay Affected the Parcel Industry | WPS";}
Array
(
    [keywords] => 
    [description] => These days thousands of parcels are sent every day as a result of eBay purchases; who knew it would have such an impact on parcel delivery companies.
)

Compare Major Couriers,
Find the Best parcel
delivery prices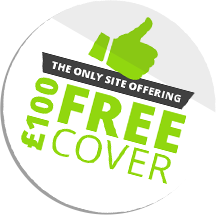 You are here:

Home
How eBay has affected the parcel industry
Back to news... 01 April 2011 How eBay has affected the parcel industry
When eBay was invented in 1995 by Pierre Omidyar in his living room in San Jose it was doubtful that the true impact on the world had even been dreamed about. The site was set up as a marketplace for all sorts of goods and services by parcel post or collection on a person to person basis.
The marketplace that was previously taken up by garage sales, jumble sales and junk shops was now put onto a much more respectable basis, and best price was gained from an auction system. One of the first items put on sale was a broken laser pointer and Pierre evidently rang the buyer to explain that he had noted it was broken, but the buyer just said he collected broken laser pointers. In other words some peoples junk is another persons treasure.
In 1998 first president Jeff Skoll brought in Meg Whitman who had learned her trade at Harvard Business School increased the standing of the company and brought in many staff with great experience from large companies. Paypal gave an instant payment system, and the two companies grew together.
The business of course needed a delivery service but in this case the major parcel carriers did not necessarily benefit as the goods are sold with delivery costs added, and individuals go to the nearest and cheapest delivery systems. In the UK the Post Office picked up a tremendous amount of the parcel traffic. For the parcel industry the advantage is that the trade is almost always at full cost and not on a discount basis.
As the business expanded so did the range of goods and the company encouraged higher value items forging links with companies like Disney, GM and Sun, but also many small companies now saw the benefit of a major marketplace for their goods. The site that had started as sales outlet for unwanted goods now moved into new goods and many companies found this site more used than their own online sales system.
In the present market the company has expanded so that it has become a major International trading site, and now the ordinary person is just as likely to buy from overseas as the country he resides in. The parcel service has just naturally grown to accommodate this. eBay still retains, however, its ability for a person to find that one collectible he or she always wanted but never could find.
With so many parcels sent from sales on eBay every day, it only makes sense for us to offer an eBay discount for those who sell via the auction site. Visit our page and sign up today to earn yourself a 5% discount for your delivery when selling items on eBay