×
IMPORTANT
All road and air services are now operatting as normal.
Find more about our response to COVID-19 click here.
Compare Major Couriers,
Find the Best Deal,
Book & Save!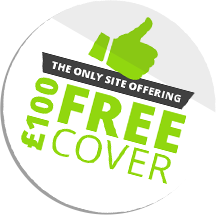 You are here:

Home
How to safely pack your parcels
Back to news... 23 February 2011 How to safely pack your parcels
When it comes to packing
parcels
you may be tempted to just grab the first cardboard box that comes to hand and pack it out with whatever packaging materials that you can find. However if you do this you may find it to your cost on several fronts.
First of all if your parcel is badly or inadequately packed, then you may find that it gets damaged in transit, which will result in a customer return. And the cost of dealing with a customer return can often far outweigh any profits that would have been made from the original sale. Often a returned parcel can cost several hundred percent more to deal with than the goods in it.
Or you may end up putting your parcel in an oversized box, but this can also cost you money as most carriers now charge in relation to the size of your parcel as well as its weight. So "Just making do" can cost you yet more money.
You also need to think about how your parcel will be handled in transit. As whilst you may know that the item you have packed is fragile and may treat it accordingly, your parcel courier will have no idea as to what is in your parcel, and may not treat it with the same respect.
To ensure that parcels are delivered the next day you may find that your parcels are moved at some speed, so when packing your parcel you may need to put a little extra packing in place to ensure your parcel arrives in the condition it left you in.
Just spend a little time when packing your parcels to cover every eventuality.