a:3:{s:8:"keywords";s:0:"";s:11:"description";s:146:"Many of us visit foreign countries, albeit once a year on holiday, or maybe more often.Occasionally we may have a need to send a parcel back home.";s:5:"title";s:58:"Send Parcels Home - Fast, Reliable Next-Day Delivery | WPS";}
Array
(
    [keywords] => 
    [description] => Many of us visit foreign countries, albeit once a year on holiday, or maybe more often.Occasionally we may have a need to send a parcel back home.
)

Compare Major Couriers,
Find the Best parcel
delivery prices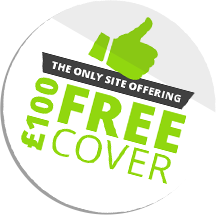 You are here:

Home
Sending Parcels Home
Back to news... 25 January 2011 Sending Parcels Home
Many of us visit foreign countries, albeit once a year on holiday, or maybe more often.
Occasionally we may have a need to send a parcel back to our country of origin whilst abroad. It may be that the parcel is work related, or a present to someone back home if you are away whilst it is their Birthday.
Or you may just be on holiday and come across something that you cannot fit in your luggage, or it may be cheaper to send a heavy or bulky item back from a postal office abroad to avoid ever increasing excess baggage charges at the airport.
Whilst this all sounds very simple, you do have to consider what you are sending in your parcel, and how you are sending it, and majorly there is likely to be the language barrier to overcome at the postal office.
It may well be that you are sending an expensive parcel home, but is the parcel insured? If so, how much is the parcel insured for? If it is insured what recompense do you have if you get home and find the parcel never arrives?
Also you have to think of import duty back in your home country. You may send a gift to someone at home, or say, some tobacco to your home address, but you could get home to find yourself with a hefty bill for the import duty on the goods. Not so bad if you sent a parcel of tobacco to yourself (Although you could face a fine as well), but if you sent an expensive present in the parcel as a Birthday gift, you could find they have had to pay the import duty on the parcel.
All of the above scenarios could easily catch you out when sending a parcel from abroad. If you possibly can send the parcel back via a recognized international courier who will be able to help give guidance on any potential parcel shipping problems.