a:3:{s:8:"keywords";s:0:"";s:11:"description";s:0:"";s:5:"title";s:0:"";}
Array
(
    [keywords] => 
    [description] => When you need packages sent, there is an easy and fast way to do it. Using the Internet, you can get your packages picked up and delivered right from home.
)

Compare Major Couriers,
Find the Best parcel
delivery prices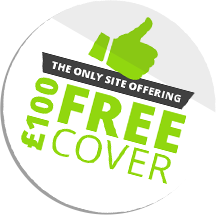 You are here:

Home
Send Your Parcels Fast with the Help of the Internet
Back to news... 06 December 2010 Send Your Parcels Fast with the Help of the Internet
When you need packages sent, there is an easy and fast way to do it. Using the Internet, you can get your packages picked up and delivered right from home. Whether you are looking at postage to USA, Europe, Australia or elsewhere, there are websites that let you put in information about the weight and dimensions, when you want the packaged picked up, and where you are shipping it, and then let the company do the rest - and we are one of the best!
Sites like ours let you compare the prices between various package delivery companies as well. You can simply enter your details one time, and you will have many different companies to choose from. Simply pick the right price and other criteria you are seeking, and you are done. What could be easier?
We allow you to pay with many different methods for your convenience, so sending packages from the Internet makes a great deal of sense.
If you decide to mail something overseas, following few tips can insure that your package gets there without a hitch:
1. The right kind of packaging - This is to make sure that whatever you are shipping gets where it needs to be without being damaged. If you have items that are fragile, you need to have a strong cardboard box. Most of the time, when you have small items that aren't easily breakable, you can ship these in a padded packet.
2. Right Labels - Be certain when writing the delivery address on the package that it can be read easily to insure that it gets where you want it to be. It is best to use printed labels that have the postcode and full postal address. Be sure that you also have the sender's address for the purposes of tracking, and if the package can't be delivered, it can be returned to the sender. Be sure to use capital letters, since these are easier to read than lower case.
3. Excise and Customs - It is smart to always check to see that your goods aren't going to contravene the customs laws. Some things cannot be shipped via packages. We can give you a list of things that aren't able to be shipped legally. Remember that you also will need to stick on a customs declaration on the outer part of every box or package. If you do not, your package will probably be returned back to you. We are able to help you to know which declaration has to be used.
4. Measuring and weighing - It is of vast importance that you weigh and measure each of your parcels to insure that you pay the correct amount for shipping.
When you are fully aware of the things you need to do and those which should be avoided, you can successfully ship your parcels overseas without much trouble. You will discover that overseas shipping really is not as complicated as many people believe it is.