Compare Major Couriers,
Find the Best Deal,
Book & Save!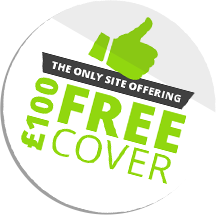 You are here:

Home
Long Parcel Delivery Service - Send a long parcel worldwide here at WPS
Long Parcel Delivery
With WPS customers, can send a long parcel to any corner of the globe with our long parcel delivery service. Alternatively, UK customers are able to import long packages and parcels from across the world.
Why choose Worldwide Parcel Services?
Worldwide Parcel Services compare prices from the leading international courier services so that UK customers can make an informed decision about the best option for their shipping requirements. We have over 2,000 reviews with Trustpilot with an average rating of 9.0/10.
Worldwide Parcel Services was created because UK customers deserved more choice, cheaper prices, improved customer service and overall better value for money. We place a strong emphasis on the quality of our service, and it's reassuring to see so many positive reviews from satisfied customers. Check out some of our reviews here.
Why use our long parcel delivery service?
Worldwide Parcel Services specialise in our parcel delivery service for awkward size parcels. We understand that parcels come in all shapes and sizes, so it's important that we cater to the unique requirements of our customers. With WPS you are able to send a long parcel up to a maximum weight of one tonne. Our flexible height/weight package policy gives control back to the consumer. When you have chosen your preferred courier company to deliver your package, a trained member of staff can collect your package from your doorstep if you wish.
Often with long parcel delivery, it's difficult to transport your package from your own home to the high street post office/collection point. Here at Worldwide Parcel Services we understand this and created a collection service that makes your life easier.
FAQs:
Do WPS offer just long parcel delivery? No, we do specialise in our long parcel delivery service, but we offer a lot more than just this. We offer a range of worldwide delivery options in other package sizes and weights here at Worldwide Parcel Services. We do specialise in awkward shape parcel delivery service, but we offer a lot more than just this, for example, heavy parcel delivery or parcel delivery to various countries.
Can I import parcels from abroad? Yes, this is not a problem at all. We import a large volume of parcels and ship from all across the globe to anywhere in the United Kingdom.
What courier services do you compare the prices of? WPS compare prices from external courier services such as UPS, DPD, DHL, and AMI. Our courier partners are vetted, approved and are internationally recognised as leading delivery services. It's important that our customers have trust in our service, so we make sure to partner with the best.
Can I track my long parcel delivery? Yes, with our online origin-to-destination tracking service customers able to view the current location of their package, whether they are sending something abroad or importing a parcel from abroad.
Is my parcel covered with WPS? Yes, Worldwide Parcel Services are the only online website offering £100 of free cover on all of your parcels.
Can WPS collect my parcel? Yes, we offer a range of different options – WPS customers can choose the option that suits them best. If you want to drop your parcel off at one of our convenient locations that are not a problem. Conversely, a member of our team is able to collect your long parcel from your home to save you time, hassle, effort and stress.
Send a long parcel with WPS today.
Regardless of the weight, shape or size of your parcel – Worldwide Parcel Services are able to offer cheap prices with globally renowned couriers because we ship in bulk. By shipping in bulk we're are able to provide cheaper shipping rates for UK customers, take a look at our quick quote menu to see what WPS can offer today.
---
Here at Worldwide Parcel Services, we are proud to offer the best possible customer service to our customers. Our friendly UK based team have over 10 years of experience in the parcel delivery industry. You can always count on our team to deliver great services when you use WPS.
Prices for sending a 50kg parcel to
loading...