Compare Major Couriers,
Find the Best parcel
delivery prices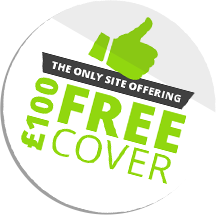 You are here:

Home
Asia

Eastern Asia
Eastern Asia is a vibrant region full of interesting cultures and many of the world's largest city. There are many thriving countries in the area and as such parcel imports and exports are very popular for this region. With an extremely healthy economy in the region, parcels are regularly shipped to China and Japan.

Worldwide Parcel Services is able to offer great prices for our parcel delivery services in the region. We can have your parcel shipped to Taiwan and even North Korea. You can be safe in the knowledge that your parcel will be handled by a highly recognised firm for international delivery. We have even be called one of the best for our prices by MoneySavingExpert. WPS only works with major courier firms so that our parcel services are the best possible for our customers. Some of the companies we work with include UPS, DHL and Interlink.

The reason we are able to offer such affordable parcels services is because we are a discount courier. We send parcels in bulk orders to the couriers which allows us to get rates which are not normally available if you contacted the couriers directly. We then pass the savings we get onto you so that you get a great service at a great price.

We are able to offer cheap parcel delivery services because we are a discount courier. This means that we send parcels in bulk orders to the couriers which allows us to send parcels at rate not normally available. We then pass these savings onto you.

CUSTOMS & DUTY WHEN SHIPPING TO Eastern ASIA
It is essential to know that all of the countries in the region will have different procedures and import laws on parcel deliveries. WPS strongly recommends that you first look at our restricted and prohibited items before sending any packages. This will help you to ensure that none of the items being sent are restricted.
With parcels being sent outside of the European Union it is important to remember that the parcel will be subject to customs clearance. For more details on customs on your parcel it is a good idea to look at the policies of the country you are sending a parcel to.

HELP AND ADVICE WHEN SHIPPING TO Eastern ASIA
Will my parcel be subject to customs?
If the parcel is being delivered outside of the European Union it will be searched by customs. You can find out more about this on our customs and duties page.

What is the average parcel delivery time for a parcel to East Asia?
Typically with our economy class service a parcel can be delivered in 2-5 days.

What is the quickest parcel delivery service for parcels to East Asia?
For some of the countries in the region we are able to deliver a parcel between 2-3 days using one of express courier services.

What couriers can I use for my parcel delivery?
We currently can offer services from Easydrop, WPS and DHL

How many parcel delivery services are available for the region?
The amount of parcel delivery services for your parcel will vary depending on the country that the parcel is being sent to.