a:3:{s:8:"keywords";s:0:"";s:11:"description";s:193:"So what can you do to ensure that you send your heavy packages for much less? Let's take a look now at some of your options, so that you can send whatever you need to without breaking the bank.";s:5:"title";s:76:"What is the Cheapest Way to Send a Heavy Parcel? | Worldwide Parcel Services";}
Array
(
    [keywords] => 
    [description] => So what can you do to ensure that you send your heavy packages for much less? Let's take a look now at some of your options, so that you can send whatever you need to without breaking the bank.
)

Compare Major Couriers,
Find the Best parcel
delivery prices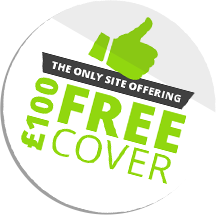 You are here:

Home
What is the cheapest way to send a heavy parcel?
Back to news... 21 January 2020 What is the cheapest way to send a heavy parcel?
There are many reasons why you might need to ship large and heavy packages, and a lot of ways in which you can do so. When you are in need of this, you need to make sure that you consider all of the possible concerns that you are going to have to think about, so that you can be sure that it goes as smoothly as possible. In particular, your main concern will probably be that you need to try and save as much money as possible. You might be worried that sending a heavy package is always going to be expensive. However, as long as you look at it in the right way and you know what you are doing, it shouldn't be all that pricey.
So what can you do to ensure that you send your heavy packages for much less? Let's take a look now at some of your options, so that you can send whatever you need to without breaking the bank.
Packaging
One of the main things that affect the cost, and the first thing you will want to look at in detail, is the packaging itself. You obviously want to make sure that the packaging is no heavier than it needs to be, and no larger than it needs to be, as that merely means that you are paying extra for no good reason. At the same time, it is important that whatever you are sending is appropriately and safely packaged, so there is a balance that you need to strike. Find a box that is secure and stable and packing it out with a lightweight polystyrene chippings or similar, if the contents are especially fragile.
Finding A Courier
It's important to realise that you are not necessarily going to get the best price from the Royal Mail . Although that might seem like the obvious go-to choice, you are often going to be far better off using a different worldwide courier service. In particular, you will find that it is much better to use a worldwide service which is specifically designed to ship large packages, as they are likely to be cheaper than mail services. This is also going to be the better option if you need to ship a number of packages over the year, so for small businesses too it is the way to go.
Maximum Shipping weights
When shipping into Europe the largest item we can take is 500 kilos. When shipping to the rest of the world the maximum is 300 kilos.
Whenever possible, if your shipment is made up of smaller items try to avoid any one parcel exceeding 70 kilos to keep the price down. Once an individual parcel exceeds 70 kilos it must be palletised and an extra working day needs to be allowed for collection.
Whenever you need to send a heavy package, make sure that you consider using a service like WPS to make it easier - and cheaper.