Compare Major Couriers,
Find the Best parcel
delivery prices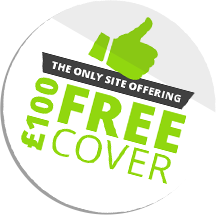 You are here:

Home
30kg Parcel Delivery service - send a 30kg package with WPS today.
30kg Parcel Delivery Service
If you're looking for 30kg parcel delivery, then why not compare quotes from top courier services throughout the world using our quick quote menu to obtain an instant price. Worldwide Parcel Services compare the prices of trusted couriers such as DHL, DPD, AMI, UPS.
We use internationally recognised and trusted courier services renowned for their reputation, customer service and package/parcel delivery. We give customers the opportunity to browse the rates offered by each of these leading courier services so that you can rest assured you're getting good value for your money. Because we ship in bulk, we have lower costs for 30kg parcels and are able to pass this saving onto our customers.
How to send a 30kg parcel
To use our 30kg parcel delivery service, fill out the quote above and let us know where you're shipping your parcel to. We can collect your parcel from your house so that you don't have to take it to your local post office or collection point yourself. We also offer a drop off service - whichever is more convenient for you.
Why choose Worldwide Parcel Services?
WPS are the only online parcel site offering £100 worth of free cover on all of your 30kg parcels. Our door to door or drop-off service provides real convenience to customers who want the most hassle-free experience possible. Furthermore, customers can track their shipment online on any device, anywhere, any time with our Worldwide Parcel Services' origin to destination tracking service. You'll have full peace of mind as to the whereabouts of your parcel.
With over 2,000 reviews on Trustpilot and an average rating of 9.0/10, our customers will attest to our commitment to customer service, cheaper prices and value for money. Check out some of our reviews here.

Frequently asked questions:
What do you need to know when sending a 30kg parcel?
Can I import 30kg parcels from abroad?
Yes, so long as the package adheres to our parcel guidelines.
Can I send 30kg packages overseas?
Yes, absolutely. With Worldwide Parcel Services it's possible to send 20kg, 30kg, long and heavy parcels to over 200+ destinations around the globe. Whether you are looking to deliver your 30kg parcel to Europe, Asia or North America – WPS have you covered.
Can I send multiple different parcels at once?
Yes, so long as the parcels have been separately placed and that the dimensions have been measured correctly.
Is there anything I need to give to the driver?
Just your parcel with the label. In some cases if the parcels are heavy I'm sure the driver would be grateful for your assistance loading it into his vehicle.
Are there any restrictions?
The parcel which you have placed for delivery needs to be accessible for our courier driver. For example, if you live in a flat on the third storey of your building, please make sure that the item/s have been brought downstairs so that the driver is able to successfully collect your parcel without any troubles or assist them with carrying them. We kindly ask this for the safety of our drivers.
What other parcels can WPS ship?
With Worldwide Parcel Services customers can send heavy parcels, 20kg packages, long parcels, 500 kilo pallets and other unusually shaped items.

Regardless of the weight, shape or size of your parcel, join hundreds of customers who frequently use our 30kg parcel delivery service.
Prices for sending a 50kg parcel to
loading...