If you're a regular eBay seller, you're no doubt frequently shipping out parcels of various sizes and weights, looking at huge expenses for deliveries.
Thankfully at WPS, we're eBay couriers too - we know how saving money here and there can really add up - that's why we offer a 5% discount on all of our deliveries specifically for eBay sellers - just follow the simple steps below to gain a discount for delivery on all of your auctions.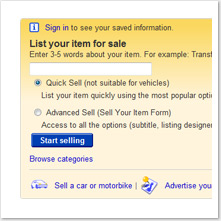 Step 1
Simply tick "Advanced Sell" then click "Start selling".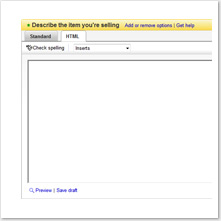 Step 2
Place the code in the grey box below onto your active eBay listing in the box "Describe the item you're selling" on HTML Format.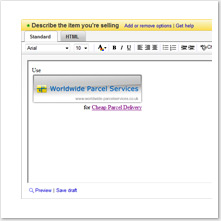 Step 3
Then click on the tab "standard" to see WPS Logo.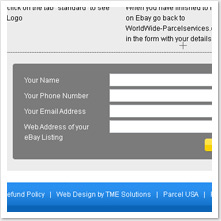 Step 4
When you have finished to list your item on eBay go back to Worldwide-ParcelServices.co.uk and fill in the form with your details.
eBay Code:
Copy Code to Clipboard
We use<br /><a href="http://www.worldwide-parcelservices.co.uk"><img src="http://www.worldwide-parcelservices.co.uk/custom/images/wpsbanner.jpg" width="302" height="82" alt="Worldwide Parcel Services" border="0" /></a><div align="right" style="width: 300px;">for our parcel delivery</div>