Compare Major Couriers,
Find the Best Deal,
Book & Save!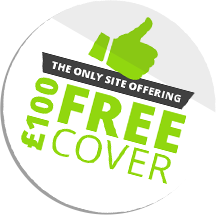 You are here:

Home
10% OFF for Students
Back to news... 10 October 2018 10% OFF for Students
Are you a student? Finding it expensive to ship items back home? SAVE MONEY and Compare prices with us!
Christmas is coming up soon, so we are giving students An additional 10% OFF on their first order up until the New Year!
Get sending your parcels back home to your loved ones in time for Christmas, still use your favourite Couriers just sealed with our care.
Student coupon - student10
PLEASE NOTE: This discount is only valid for first time buyers, you MUST supply a valid university email when registering or your order process may be delayed/declined.